Phil, a Kentucky Wesleyan College graduate, has practiced in Owensboro as a Financial Advisor for over 35 years. Recognizing the importance of financial education, he was one of the first in Kentucky to attain the Certified Financial Planner designation.
By offering independent consulting and investment services, Phil specializes in helping his clients make more informed decisions concerning their retirement planning and overall financial health.
Phil is fortunate to have served several community, business, and charitable organizations, which have provided both enriching and challenging experiences.  Past relationships include serving as CVO with the Family YMCA and President of the Owensboro Daviess County Tennis Association. Currently he serves as a Trustee with the Bluegrass Music Hall of Fame & Museum.
Education:
Kentucky Wesleyan College (BA English)
Certified Financial Planner (CFP)
Consultant License for Life & Health Insurance
Determining if we are a fit
You may be considering help from a financial advisor for a number of reasons. Whatever your needs, working with a financial advisor can be a helpful step in securing your financial future.
Through a no-charge, no obligation introductory meeting we will learn more about each other and determine if my services may benefit you.
I specialize in helping you as you transition into retirement so that you will have more time, energy, and financial resources to focus on the things that mean the most to you.
After gaining full understanding of your financial position, I make recommendations based on what I would do if I were in your situation with the same concerns. This includes allocating assets based on your retirement income needs while maintaining your desired levels of growth and protection. I will continue to monitor your assets and, through periodic meetings we will work together to ensure you remain aligned with your goals.
Questions to ask your financial advisor
What experience do you have?
How are you compensated?
Are you an independent advisor/wealth manager?
What investments do you offer?
What's your track record in terms of return on investment?
What are your credentials and qualifications?
Once I hire you, how often will I hear from you?
Do you offer services other than money management?
What is your approach to financial planning?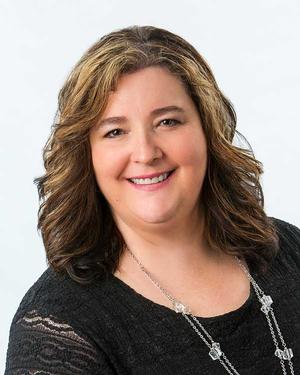 Operations Manager
Receptionist